>>  Tuesday, April 20, 2010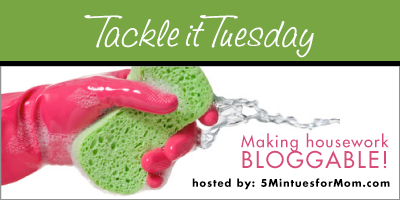 Procrastination is one of my dilemmas and I couldn't even help it. I always procrastinate every time I had something to do and just do other tasks instead. I think it is one of my worst problems that I had to deal with. On this week, on Tackle it Tuesday, Ms. Janice asked a question, what do YOU procrastinate? Does it make you feel terrible about yourself? Well, a lot of times, I do procrastinate such as cleaning the house, doing the laundry, and even doing my school work. Sometimes, at the end of the day, I feel so terrible because I didn't do it, so by saying I will do it tomorrow for sure to make myself better.

Then, it happened again for some reason different things occurred and I'm already tired of doing it, so I had to move it again the next day. I hate procrastination results but I still keep doing it. I don't know why but I have heard on my Psychology class is that to avoid procrastination, you have to do the job as soon as possible, although you feel like you don't like doing it because the eagerness to do it won't start before you do it, it will begin when you already starting doing the job.

Well, last Sunday, when we came home from church, I just started vacuuming and cleaning the floor without plans of doing it on that day but I did and I felt so good about it.